It's Jezzball. One of the most classic of classic highscore games.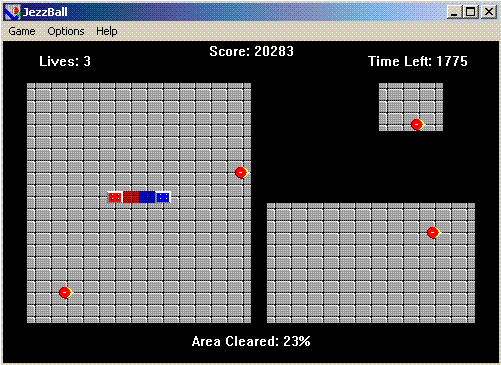 Click on the Image to download the game
This is a very old (circa windows 95) game, which works excellently with wine/crosover.
You may have to work at it to get it to go (though for me, I just extracted everything and it went).